M/S IevaKreuzfahrten in Savonlinna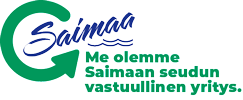 The site-specific sustainability actions were reported by the company. The company is responsible for the accuracy of the information.
We support the local economy in a responsible manner 3 / 3
We treasure cultural heritage 3 / 3
We offer unobstructed accessibility 2 / 2
We are environmentally friendly 11 / 14
We are consistent in sustainability 4 / 6
M/S Ieva bietet täglich Panoramafahrten rund um Savonlinna. Platz für 85 Personen. Restaurant mit Schankrecht. Charterfahrten auf Anfrage.
Preise ab

20.00 € / Person

Routenbeschreibung

Während der einstündigen Rundtour können Sie die wunderschönen Seenlandschaften und die schöne Stadt von Savonlinna mit ihren einzigartigen Sehenswürdigkeiten wie Olavinlinna bewundern sowie sich über die Geschichte der Region informieren.

WiFi kostenfrei

Ja
Preise

Erwachsene 20 € Kinder 10 €

Abfahrt

Standort: Matkustajasatama

Verfügbarkeit

Fahrpläne finden Sie unter www.savonlinnaristeilyt.fi

Rückfahrt

Standort: Matkustajasatama

Barrierefreiheit

Barrierefrei, Parken, WC

Standort

Ilmarisenkatu 7, 57200, Savonlinna
Map »
More content by the author
Kreuzfahrten in Savonlinna

Aktivitäten
Panoramafahrt auf m/s IEVA um die Stadtmitte herum
Kreuzfahrten in Savonlinna

Aktivitäten
Inselrundfahrt auf m/s Elviira