Саймаахолидей ОравиSaimaaHoliday Oravi - Саймаахолидей Орави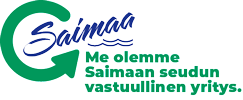 The site-specific sustainability actions were reported by the company. The company is responsible for the accuracy of the information.
We support the local economy in a responsible manner 3 / 3
We treasure cultural heritage 3 / 3
We offer unobstructed accessibility 2 / 2
We are environmentally friendly 14 / 14
We are consistent in sustainability 5 / 6
Sertificates
Орави это универсальный туристический центр на берегу озера Сайма. SaimaaHoliday предлагает высококлассные номера среди удивительной природы круглый год.
Доступность

Безбарьерная среда, Парковка, Туалет
Расположение

Kiramontie 15, 58130, Oravi
Map »
Расстояние

До центра города 42 км
More content by the author