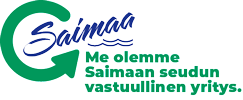 The site-specific sustainability actions were reported by the company. The company is responsible for the accuracy of the information.
We support the local economy in a responsible manner 3 / 3
We treasure cultural heritage 3 / 3
We are environmentally friendly 12 / 14
We are LGBTQ-friendly 1 / 1
We are consistent in sustainability 5 / 6
Sertificates
Guided activities, tours and program services in Puumala and Savonlinna. New winter safaris by electric snow scooters.
Open hours

30.10.
Mon-Sun 9-21
Location

Niementie 3, 52200, Puumala
Map »